Singapore – 14 August 2017 – In keeping with its commitment to provide an unparalleled level of service to design professionals and consumers alike, Kohler Co., a global leader in the design and manufacture of kitchen and bath products, announces it will launch a new retail concept — the KOHLER Experience Center (KEC) — offering a global immersion in the full offering of KOHLER products.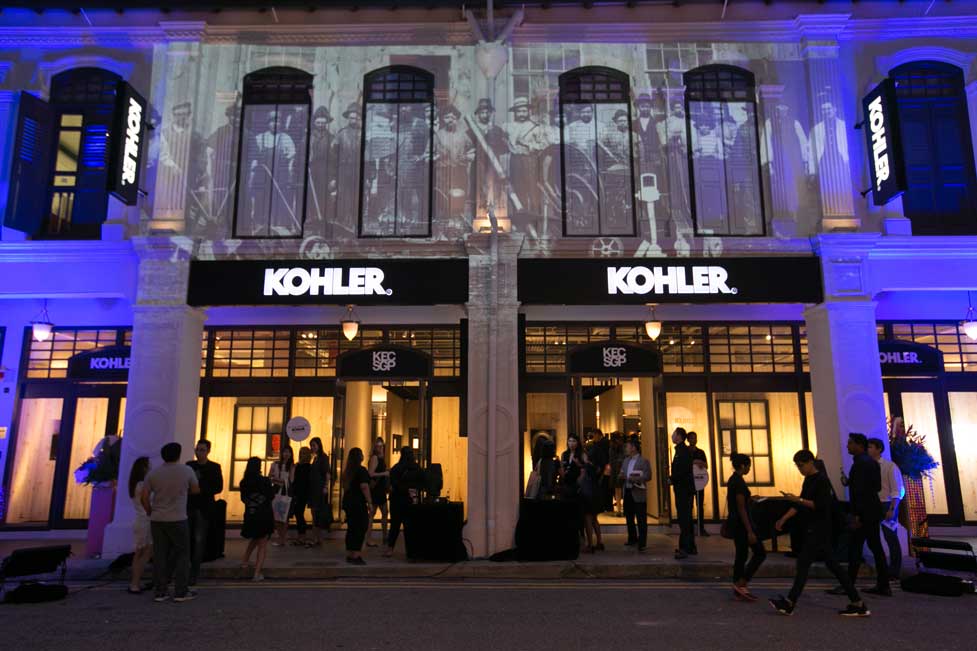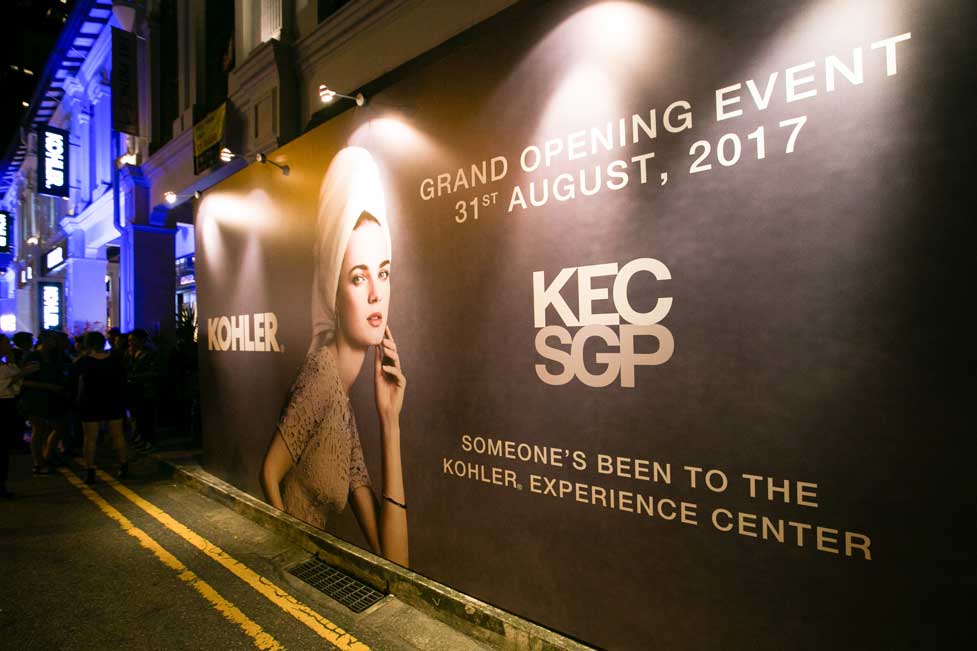 Its third consecutive launch in Asia, KEC Singapore is set to open on 1 September 2017. Designed by award-winning luxury hospitality interior experts, LTW Designworks, the Center will house fully functioning displays of Kohler's global product line available across the world — a first for both the industry and for the KOHLER brand. This will enable consumers and trade professionals alike to test and source KOHLER products like never before. For example, the center will feature Real Rain which is a remarkable showering experience that has the power to transport the bather to the center of a summer rainstorm, the DTV+ digital showering system which uses touchscreen interface to control every element to create a true multi-sensory showering experience and VibrAcoustic hydrotherapy a unique state-of-the-art bathtub that blends music with water for a bathing experience like no other. Singapore will be one of the very few outlets to house Numi Black, Kohler's most revolutionary toilet to date. The critically acclaimed Numi toilet combines unmatched design, technology and engineering to bring the finest in personal comfort and cleansing.
"Our Kohler Experience Centers build upon the success of our Signature Stores and will uniquely provide a deeper immersion into our product offerings for trade professionals sourcing and selecting the best products for any project, wherever it may be in the world," said David Kohler, president and chief executive officer of Kohler Co.
At the Singapore flagship located in the iconic three-storey conservation shophouse on Peck Seah Street, each touch point of the three-story space has been designed to connect and inspire keeping Kohler's commitment to design, groundbreaking innovation and reliable functionality at the forefront. The space is intelligently revealed as a series of five semi-open "display suites", each designed with a unique theme — fashion, hi-tech, family, classic and black - to display products innovatively and showcase functionality. The entrance features a gallery space that discloses Kohler's brand history through interactive digital media walls and glass display cases with original castings. The center also features an experiential spa a live kitchen, consultation areas, and flexible seats that can be adapted to suit various events and exhibitions.
To best serve design professionals, KEC will also offer a new KOHLER global specification service, which will for the first time allow professional architects and designers working on international projects to have instant, hands-on access to all products across the entire KOHLER global portfolio. A Kohler team of experts will be stationed on-site to help source and resolve complex plumbing projects around the world. By-appointment videoconferencing will also be available, connecting customers with the full network of KOHLER product experts across its international markets.
"We recognized a tremendous need across the industry for a deeper knowledge and insight into how our products work," says Larry Yuen, Kohler Co. president of the global Kitchen & Bath Group. "From a plumbing perspective, the products that work in a bathroom in Milan are acutely different from those that need to work in a hotel in Dubai, for instance. Our goal with the KEC is to provide design professionals with both the ability to source and resolve all plumbing needs on a global scale from any KEC location."
Each KEC will also serve as an art exhibit space for select-curated art pieces and sculptures from the permanent collection of Kohler Co. Works will also be displayed from Kohler's Bold. Art collection where six artists from Asia explored, within their culture context, how they see changes happening in their lives. KEC Singapore will display works from three artists including two pieces by Singaporean artist Thomas Cheong that reflects the reality of Singapore and Asia as the so-called advanced technological region. His first piece Time Artifacts depicts how traces of human touch are diminished with new inventions and his second piece The Shower Experience looks at how the modern shower experiences was inspired by nature. Works by emerging artists Wu Peishan and Sudsiri Pui-Ock from Indonesia and Thailand respectively will also be displayed throughout the center. Additionally, as an ode to the center's architecture and to reinforce a sense of place, LTW have integrated laser-cut batik panels and Peranakan-inspired flooring tiles throughout the Singapore concept.
Kohler Co. plans to launch a total of nine KECs in 2017 alone to meet the global demand. May 2017 saw openings New York and London. In August 2017, apart from Singapore, centers opened in Taipei and Bangkok. KECs in Los Angeles, Shanghai, Hong Kong, and New Delhi are scheduled to open this year.
KEC Singapore will be open from Monday to Friday from 10am to 7pm and on Saturdays from 10am to 6pm, welcoming walk-ins from both consumers and trade professionals. It is located on 52/56 Peck Seah Street. For more information about Kohler Singapore, please visit kohler.com.sg/
Founded in 1873 and headquartered in Kohler, Wisconsin, Kohler Co. is one of America's oldest and largest privately held companies comprised of more than 30,000 associates. With more than 50 manufacturing locations worldwide, Kohler is a global leader in the manufacture of kitchen and bath products; engines and power systems; premier furniture, cabinetry and tile; and owner/operator of two of the world's finest five-star hospitality and golf resort destinations in Kohler, and St Andrews, Scotland.